Overview
Title: Clamping Down on Misdeclared Dangerous Goods
Available Now - On Demand
Register Now
Summary
The issue of non-declaration and misdeclaration of dangerous goods has been thrust into the industry spotlight following a spate of containership fires.
The MSC Flaminia incident in July 2012 claimed three lives and has led to regulatory changes as well as a seminal judgment on liability between stakeholders. The Maersk Honam incident in March 2018, in which five seafarers were killed, has become the catalyst for the kind of industry resolve that began to take shape throughout 2018. While the Yantian Express fire in January 2019 – followed by others through the year – has raised the volume of concern further.
The frequency and severity of incidents has set alarm bells ringing. Container shipping is now highly focused on an issue that not only incurs significant extra costs and delays to cargoes but more importantly puts lives at risk. Big name box carriers including Maersk, Hapag-Lloyd, Evergreen and OOCL have all introduced fines for shippers who misdeclare dangerous goods.
As the industry gets to grips with this pressing matter, Lloyd's Loading List in conjunction with the TT Club present a webinar that will look to tackle the issue head on.
Bringing together key stakeholders, the webinar will explore the industry's efforts to stamp out undeclared and misdeclared shipments, poor packing and securing, as well as other cargo-related malpractices, while highlighting the gaps that remain and necessary actions to protect lives, the environment, ships and cargo.
Lloyd's is the registered trademark of the Society incorporated by the Lloyd's Act 1871 by the name of Lloyd's.
Speakers


Linton Nightingale- MODERATOR
Editor
The Intelligence
Linton is editor of Lloyd's List's bi-monthly Intelligence magazine and deputy editor of Lloyd's List Containers.
A key member of the containers' team he covers the global market but with a European focus, writing regular market reports, features and commentaries, whilst keeping our readers up to speed with the latest breaking daily news from the box industry.
He is also editor of the One Hundred Ports supplement, one of the most read pieces of content in Lloyd's List's portfolio of products. Prior to his position with Informa, Linton was editor of a respected maritime trade journal.

Peregrine Storrs-Fox
Risk Management Director
Through Transport Mutual Services (UK) Ltd for TT Club
Peregrine Storrs-Fox read Law, specialising in the law of carriage and international trade. He has been with the TT Club since 1984, initially handling claims and providing advice to operators throughout the supply chain, by the late 1990s he was directing claims operations worldwide for the Club. Since 2002, he has led the Club's risk and loss prevention activities. Dealing primarily with freight and logistics in the surface transport modes, he has developed close ties with UN and other inter-governmental agencies, NGOs and like-minded trade organisations to promote good practice in health and safety as well as operational efficiency. He initiates and oversees TT Club's publications on loss prevention, including newsletters, briefings and handbooks on a wide range of issues.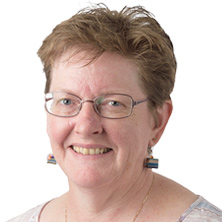 Dr Penelope Cooke
Consultant Scientist
Brookes Bell
Dr. Penelope Cooke is a scientist with a background in both Earth Sciences and Biological Sciences in her BSc and MSc (Hons) and a PhD in Earth Sciences from the University of Waikato, New Zealand.
She also has a Postgraduate Diploma in Forensic Archaeology & International Crime Scene Investigations from Bournemouth University in the UK. Prior to joining Brookes Bell in early 2011, she carried out research on marine sediments, carbonate systems and climate change, minerals and the forensic recovery of items in adverse conditions, with ocean-going experience on research vessels where she was part of several teams collecting marine data and sediment cores in the Tasman Sea and Pacific Ocean. Penny has extensive practical survey experience with bulk cargoes, in particular relating to the loading and discharge of mineral ore cargoes subject to liquefaction, sampling and laboratory testing of such cargoes, as well as survey investigations of cargo damage and infestations in bulk grain shipments and container commodities. She also advises on the scientific and technical aspects of dangerous goods declarations.

Uffe Ernst-Frederiksen
Chairman, CINS, Head of Cargo Management
Maersk Line
Uffe is a master Mariner with experience on various vessel types and has supplemented education with an Executive MBA in Shipping and Logistics (The Blue MBA) and Executive Board Leadership Program both from Copenhagen Business School. Experience includes various operational roles in Maersk. Presently the policy holder for all container cargo, dry, military, liquid and dangerous goods. Actively engaged in safety improvement initiatives for the maritime container supply chain both from commercial and legislative point of view. Works with CINS, IVODGA, ICS, ICHCA and COA.